"Promote education, share knowledge, venture future"
Education is our most important resource. Dieter Schwarz
The Dieter Schwarz Foundation is a non-profit charitable foundation established by German entrepreneur Dieter Schwarz in 1999. Based in Heilbronn, its model is to take action where government bodies do not fully meet the needs of the economy and society. Guided by the principles: "Promote education, share knowledge, venture future," the foundation puts its commitment today behind initiatives that will make tomorrow's society strong. The foundation identifies potential, develops visions to foster it, and implements those visions sustainably. It promotes education and science with a focus on lifelong learning through providing necessary funds, contributing expertise, and collaborating with various partners to implement specific and forward-looking projects.
The wide range of educational opportunities supported by the foundation target people at different stages of their lives. One initiative has been the close cooperation between GGS and Viadrina on their doctoral program in Dynamic Capabilities and Relationships.
With a vast majority of its PhD candidates coming from all over the world, the DCR doctoral program is an impressive manifestation of the foundation's efforts. Its research community of professors and PhD candidates was able to enjoy the freedom and rigor of carrying out internationally recognized research with results that help innovative and responsible leaders, organizations and societies master the challenges of today's world.
We – the DCR community – are very grateful for the trust placed in us and are proud of having had a share in furthering the mission of the Dieter Schwarz Foundation.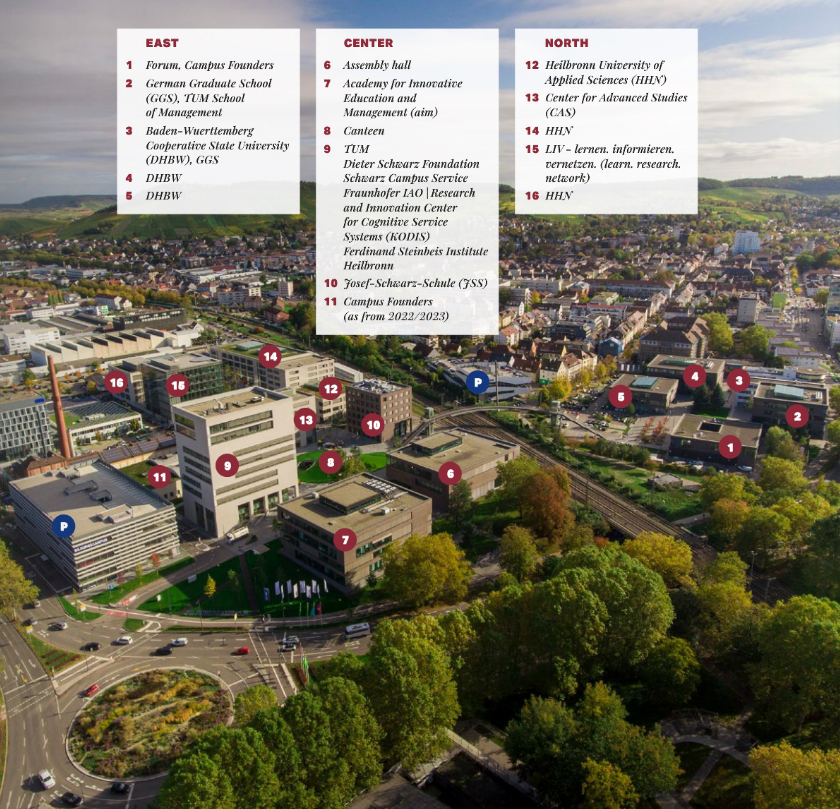 Bildungscampus (Education Campus) Heilbronn