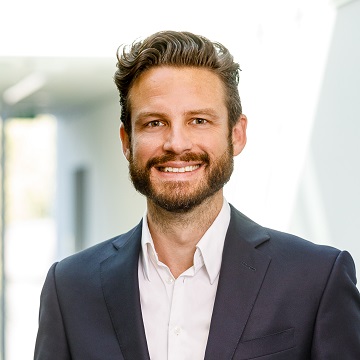 Prof. Dr. Michael Hartmann
Professor of Industrial Marketing and Sales at Coburg University of Applied Sciences, Coburg, Germany
Follow Michael on LinkedIn | ResearchGate
E-Mail Michael.Hartmann[at]hs-coburg.de
Research Interests
Industrial Marketing and Sales
Personal Selling and Key Account Management
Dynamic capabilities
Organizing creativity in innovation processes
Communication processes in selling innovations
Michael Hartmann: Career Overview
since 09/2019
Professur Industrial Marketing and Sales at Coburg University of Applied Sciences
09/2017 – 08/2019
Acting Professor Industrial Marketing and Sales at German Graduate School of Management and Law, Heilbronn
04/2014 – 08/2019
PhD-Student / Member of the research group Dynamic Capabilities and Relationships at European University Viadrina, Frankfurt (Oder)
03/2010 – 03/2014
Business unit leader sales in the industry supplies sector
10/2007 - 09/2009
Studies of Management (M.Sc. in Business Management), Part-Time-Program, Leeds University Business School, United Kingdom
10/2005 – 02/2010
Key Account Manager in the automotive industry sector
10/2002 – 09/2005
Studies of Business Administration (Dipl. Betriebswirt (BA)) at University of Cooperative Education Mosbach, Mosbach in Collaboration with Wirth Fulda
Michael Hartmann: Current Research Projects
Current Research Projects Michael Hartmann
Topic: Critique in Organizations and Organizational Development
Description: Although generally motivated to raise issues, speak up, and make suggestions, people in organizations and firms are often reluctant to speak about critical issues and express critique because they fear negative consequences. In particular, they fear such consequences that might have a negative effect on their social relationships and, in turn, on their social capital they need to act successfully in organizations. Quite contrary, critique as such can also be used to create or maintain social exclusion, to create social status, and as a defense mechanism to keep organizational practices intact and resist organizational change initiatives. Despite the fact that critique is an important source for organizational learning and development, the way critique is practiced and how individuals deal with it at work has rarely been addressed in the management literature. Because critique is an integral part of organizational life (it happens every day in every organization) and in learning processes, it might account in large for why organizations differ in their ability to constantly improve and maintain a "fit" with their external environment. This project investigates how critique is socially construed in organizations and how it affects organizational development. I draw on qualitative data and the case study method to explore the phenomenon of critique in organizations.
Topic: Dynamic Managerial Capabilities and Relationships: The Role of Social Relations in Strategic Change
Description: Previous research has emphasized the importance of social relationships for managerial performance outcomes and strategic change initiatives. However, the way in which social relations affect managers' success in achieving strategic change remains unaddressed. In this project, I draw on the literature on dynamic managerial capabilities and on relational models theory to investigate the effects of social relations on the outcomes of strategic change. By focusing on the capabilities of sensing opportunities and threats, seizing opportunities, and reconfiguring resources, I explore how social relations impact strategic change in organizations. This project is a conceptual work that will be presented at the Strategic Management Conference in Denver in October 2015 and has been nominated for the SMS Best Conference Paper Price.