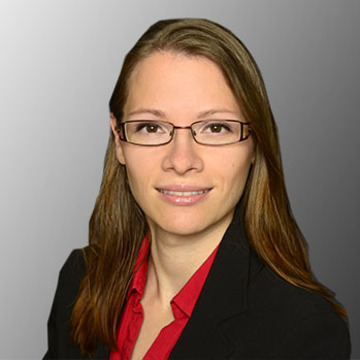 Dr. Ulrike Phieler
Graduiertenkolleg "DCR"
E-Mail: phieler@europa-uni.de
Research Interests
Organic and Amplified Word of Mouth
Consumer Psychology
Brand Management
Quantitative Methods
Ulrike Phieler: Vita
Education
---
2013 – present: PhD-candidate at the Faculty of Marketing and Management



European University Viadrina Frankfurt (Oder)
​2010 – 2012: International Business Administration (M. Sc.)


European-University Viadrina, Frankfurt/ Oder
September – December 2011: Exchange Semester Syddansk Universitet


International Graduate Programme, Odense
2006 – 2010: Business Psychology, (B. Sc.)


Hochschule Harz, Wernigerode
Professional Background
---
2013 – 2017: Research and Teaching Assistant
European-University Viadrina , Frankfurt/ Oder
2013 – 2015: Data Scientist for Research Project


Co-Operation with TRND AG, Munich
2014, 2016: Parental leave


February – September 2010: Volonteer

Mückenbusch e.V., Lebus (Frankfurt/ Oder)

March – July 2009: Intern


Mückenbusch e.V., Lebus (Frankfurt/ Oder)
Grants and Scholarships
---
Ph.D. Scholarship of the Dieter-Schwarz Foundation

​


Travel Grant of German Academic Exchange Service (DAAD)
Conference Presentations
---
Phieler/Dost/Tarrahi, The Impact of Brand Interest levels on Traditional and Multicast Media Effectiveness, 2013, Forschungstagung, Berlin, Deutschland.

Dost/Phieler/Tarrahi, Amplified Word-of-Mouth Effectiveness and Efficiency in the Marketing Mix, 2013 INFORMS Marketing Science Conference, Istanbul, Türkei.
Working Paper

---
Dost/Phieler, Integrating Seeded Marketing Campaigns Into The Marketing Plan, Journal of Marketing (under revision, 2nd round)

Phieler/Dost, On Brands and Amplified WOM.
Teaching

---
​2015:
Tutorial for introductory course of Marketing
2013 - 2015:
Assistant for seminars with varying Marketing or research related topics (e.g. Pricing, Decision Making, Replication, Scientific Thinking)
2013 - 2017:
Supervision of Bachelor and Master theses
Computer Skills and Research Methodologies
---
R, Gretl, SPSS
Analyses of Cross-sectional, Time-series and Panel-data, Analysis of Interviews, Content and Document Analysis