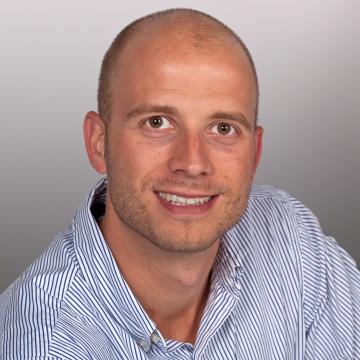 Prof. Dr. David Wagner
Professor for International Business & Digital Business & Academic Director of Business Administration at Munich Business School
Associate Director at MUUUH! Group
Head of Research at Association for Community Management (BVCM)
Follow David on LinkedIn | Twitter | Google Scholar | His Website
Mail david.wagner[at]munich-business-school.de
Research Interests
Strategic Management
International Business
Digital Business
Information Systems
Digital Strategy, Innovation, Transformation
Social Media & Online Communities
Prof. Dr. David Wagner: Career Overview
since 04/2022
Professor, Academic Director (DBA) & Vice Dean Research at Munich Business School, Munich, Germany
since 2019
Associate Director at MUUUH! Group, Germany
since 2018
Subject Matter Expert & Senior Advisor, Freelance, Germany
Prof. Dr. David Wagner: Education
McGill University, Montreal, Canada
Visiting Pofessor
European University Viadrina, Frankfurt (Oder) | German Graduate School of Management and Law, Heilbronn, Germany
PhD in Management (Dr. rer. pol.) in the joint doctoral program "Dynamic Capabilities and Relationships"
Dissertation on "Strategic Management and Online Communities: An Examination in Theory and Practice"
University of Nottingham, UK
Master of Science (MSc) in Management Psychology
Otto-von-Guericke-Universität Magdeburg, Germany
Bachelor of Science (BSc) in Management and Economics
Prof. Dr. David Wagner: In the news
Rentz, I. 2021. Zehn Trends für das Influencer Marketing im Jahr 2021. Horizont. [Link]
Herrmann, L. 2021. Podcaster werden immer wichtigere Influencer. w&v. [Link]
Sponsors. 2021. Studie: Wie ein erfolgreicher Einstieg in den Esports-Markt gelingt. [Link]
Robes, J. 2020. Machen MOOCs Karriere? Weiterbildungsblog. [Link]
Laub, T. 2019. BVCM-Studie 2018. Social Hub Magazin, 9: 62-65. [Magazin, Blog Post]
Bolognesi, P. 2018. Wie unterscheiden sich Community Manager und Social Media Manager? Basic Thinking. [Link]
Fuhrmann, K. 2017. Mach's Dir selbst, sonst hilft Dir keiner. Service in Deutschland. hr2, Der Tag. [Interview]
Zunke, K. 2017. Im Bann des Duopols. acquisa, 2: 86-93.
Arweiler, S. 2016. "Man hätte es nicht besser machen können." hochschulenhoch3.
Czycholl, H. 2016. Das sind die Krisenmanager der Zukunft. WELT, December 25. [Link]
personal manager. 2016. Social Media und Community Management: Studie untersucht erstmals Status der Berufsgruppe. 2: 39. [Link]
Trappe, T. 2016. Für Social Media sind nicht nur die PR- und Marketingabteilung allein zuständig. pressesprecher, 5: 24-26. [Link]
Gerlitz, L. 2015. Das verdienen Deutschlands Community-Manager. w&v.
Schmidt, E.-M. 2015. Was Social Media Manager verdienen und wie sie arbeiten. Horizont. [Link]