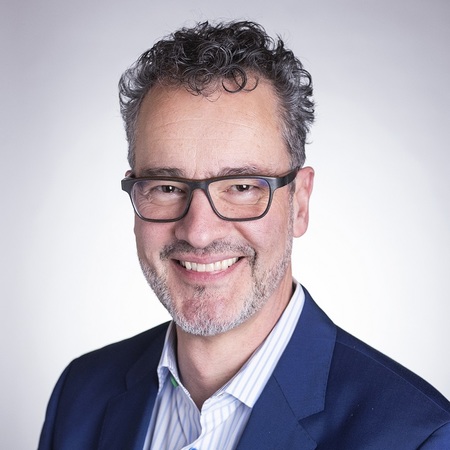 Prof. Dr. Markus Vodosek:
Professor for Strategic Management and Leadership
Clinical Associate Professor at Kelley School of Business | Indiana University
Phone +1 (0) 7131 645636-32
E-Mail mavodo@iu.edu
Research Interests
Interpersonal relationships in teams and organizations
conflict management
cultural diversity
social networks in organizations
Prof. Markus Vodosek, PhD: Vita
Professional Experience
---
August 2019 - present: Clinical Associate Professor

Indiana University - Kelley School of Business, USA
July 2010 - July 2019: Professor for Strategic Management and Leadership

GGS German Graduate School of Management & Law, Heilbronn, Germany
January 2010 - June 2010: Associate Professor of Management (Lecturer)

David Eccles School of Business, University of Utah, USA
May 2003 - December 2009: Assistant Professor of Management

David Eccles School of Business, University of Utah, USA
August 2002 - April 2003: Adjunct Lecturer of Organizational Behavior and Human Resource Management

David Ross School of Business, University of Michigan, USA
July 1995 - June 2002: Research Assistant

Organizational Behavior and Human Resources Group at the David Ross School of Business, University of Michigan, USA
Education
---
Ph.D.

David Ross School of Business, University of Michigan, USA
Title: "Finding the Right Chemistry: Relational Models and Relationship, Process, and Task Conflict in Culturally Diverse Research Groups"
MBA

Portland State University in Oregon, USA
Dipl-Ing. (FH)

Media Technology, Stuttgart Media University, Germany
Prof. Markus Vodosek, PhD: Publications
Jonsen, Karsten/Butler, Christina L./ Mäkelä, Kristiina/Piekkari, Rebecca/ Drogendijk, Rian/Lauring, Jakob/Lervik, Jon E./Pahl-berg, Cecilia/Vodosek, Markus/Zander, Lena (2012), Processes of International Collaboration in Management Research: A Reflexive, Autoethnographic Approach, in: Journal of Management Inquiry, online erschienen am 19. November 2012 als doi:10.1177/1056492612464429.
Vodosek, Markus & Charla Brown (under review), Managing Growth at Backcountry.com. Business case and teaching note, Case Research Journal.
Vodosek, Markus (2010), Relational Models in Cross-Cultural Collaboration, Proceedings of the 2010 International Conference on Intercultural Collaboration.
Vodosek, Markus & Kyle MacDonald (2010), One Paperclip. Negotiation exercise and teaching note. In 2010 Negotiation, Teamwork, and Decision Making Exercises, Evanston, IL: Dispute Resolution Research Center and Kellogg Team and Group Center at Northwestern University's Kellogg School of Management.
Vodosek, Markus (2009), The Correspondence Between Relational Models and Individualism and Collectivism: Evidence from Culturally Diverse Work Groups, International Journal of Psychology, 44, 120–128.
Vodosek, Markus (2007), Intragroup Conflict as a Mediator Between Cultural Diversity and Work Group Outcomes, International Journal of Conflict Management, 18, 345–375.
Vodosek, Markus (2000), Relational Models and Their Effects on Relationship, Process, and Task Conflict in Work Groups. Best Paper Proceedings of the Academy of Management Meetings, Toronto, Canada, OB: J1–J6.
Vodosek, Markus & Kathleen M. Sutcliffe (1999), Overemphasis on Analysis: Decision Making Dilemmas in the Age of Speed. In Robert E. Quinn, Regina M. O'Neill, & Linda St. Clair (Eds.). Pressing Problems in Modern Organizations, pp. 153–174. New York: AMACOM.